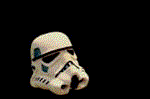 Flashback
2007

Flashback 07 was as fun this year as it always is. This year I attended this 3 day con on only Saturday July 21, 07. Sadly I worked on Friday, and Sunday I was committed to the Peoria Air Show.

This year I went as C-3PO and once again my neck paid the price. But well worth it. Robert England was cool as he normally is, So was Mike Baryman.
We have the following people there this year ...
Tom S.,
Jim & Emily D.
Greg F
Chris D
Mark and Belinda
Joe F
Bob M. And his GF (sorry forgot name)
The Yellow Power Ranger (Cant even begin to spell it, Please let me know)
Andrew M
Mike W.
Scott
Franklin
Kevin & Amanda L
| | | | | |
| --- | --- | --- | --- | --- |
| | | | | |
| Chicks dig the armor ! | Even Heather Langenkamp Likes the droid! | Heather with Andy | John Saxon tries to grab 3POs butt! HEY NOW! | Put him in the Iron Maden! |
| | | | | |
| | | | | |
| Mrs Saxon and 3PO | John Saxon and 3po | Smile Kids | The gang | Oh , pardon me |
| | | | | |
| | | | | |
| | Andy and Mr Saxon | Heather with Andy | SMILE | Robert England worries about 3POs upgrade |
| | | | | |
| | | | | |
| | Tom and Robert | | Robert and Kevin | |
| | | | | |
| | | Im so confused | | |
| | | | | |
| | | | | |
| | Andys TRUE feelings | | | Toby, Er CAPTAIN TOBY! |
| | | | | |
| | | | | |
| | Andy copin a feel? Thats so wrong! | | | |
| | | | | |
| | | | | |
| | Kevin and Amanda | | STOP! Jedi with a badge! | |
| | | | | |
| | | | | |
| | | | | |
| | | | | |
| | | | | |
| | | | | |