Helping Scott
2007
CLICK ON PHOTOS FOR LARGER VERSIONS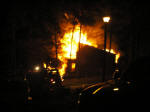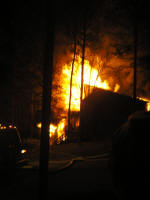 Scott and kids were in the house less than 5 min before the pic above were taken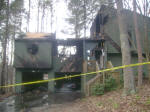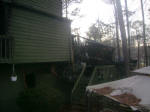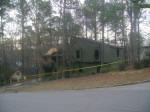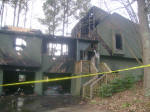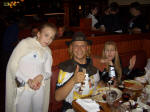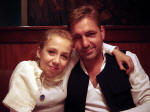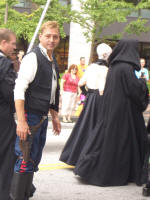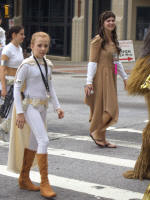 These pics from Dragoncon 06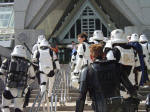 Dragoncon 05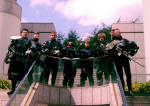 Scott 3rd from left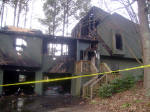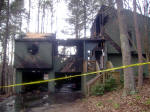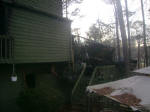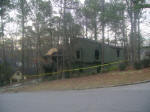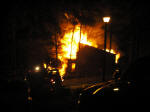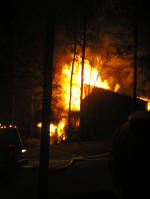 Scott Rose TK-346 of the Georgia Garrison and his 2 children are now homeless due to a fire.

It happened at about 8pm on Friday night Jan 19th. Details are still coming but here is what we know so far....

His house (he was lease purchasing) caught fire, they believe in the chimney flute, and it spread quickly. His place was COMPLETELY DESTROYED, Even his car was destroyed, it was in the garage.


Thankfully he and his 2 children are safe and unhurt,
but he has lost EVERYTHING.
Worst part is he did not have insurance to cover his belongings

He and his kids now own nothing!
To make matters worse, He was just laid off his job 2 weeks ago.

More details to come as we find out.
Right now there has been a GREAT outpouring of help from the 501st, Atlanta Science Fiction Society, friends and neighbors.
Kids have a lot of clothes and are set, but Scott is in need of clothes as well.
Additionally they still need to replace all their household items, TV, computers, DVDs, towels, sheets furniture ect.
But the biggest issues at hand at the moment are Work type clothes for Scott, A car and a job.
If anyone knows someone who can help with getting a good deal on a car, Knows a place looking for a professional mortgage person, of can help with work clothes that would help A LOT
They are currently staying with friends, so temporary housing, and food are not of immediate concern. But they WILL need to find a new place of there own.


PLEASE TROOPERS! This is the time to stand together,
Please help with ANYTHING you can,
money, clothes, toys, household items, ect.

His daughter is 11 and his son is 8

Any items can be sent to this address .......
Scott Rose
10385 Summer Creek
Alphareta, GA 30022

Any money can be paypaled to this address ....
srosega@hotmail.com - PLEASE PUT "HELP TK346" in subject line


If you have ANY questions PLEASE feel free to PM or Email me.
tk1182000@yahoo.com or tk118@tk118.com

UPDATE Feb 11 07
See Pics below
After WEEKS of collecting donations both of items and money, making calls to family and friends to set this all up and trying to keep as much of it a secret as possible when EVERYONE but him knew……….
On The morning of February 10th 2007 Myself along with Jim Dejan, JR Presnell, Erin Mcbride and her husband Jed (scout trooper) , Jayne Rodgers, Jimmy Burns, Amy and Ryan Daval and a few troopers , Alex Smith and Hal Clay. Also Anita Fussell who opened the house for us.

Met at Scott Rose's new home in Alpharetta, GA to set up for the surprise presentation of the items and money raised for him by the 501st, friends and others to help him after his house was destroyed in a fire on Jan 19th.
Jim and I drove down from Chicagoland the previous day with donations collected from IL as well as with the check,
JR brought up from Forsyth the donations sent to him for Scott,
Erin got the troopers and those locally organized and where we needed to be, while
Scott and his kids were taken out at 9:30am by Amy Deval, a family friend, to take them out to get family photos taken. While they were gone, we all got into his place with help from a friend and former neighbor of Scott's and started to set up the items that were donated in his living room.
Among the items donated were HUNDREDS of figures, both opened and unopened, dishes, clothes, DVDs, collectables, gift cards, cash, checks, fax machine, blender, iron, books, and both Biker Scout and Stormtrooper armor! There is even a washer and dryer on the way for Scott from Jayne !
Jimmy and JR were there taking photos, and video was done by Jim, Erin and JR.
We set it all up and awaited his arrival. When he drove up, he knew something was up because there were all kinds of cars in front of his house as well as troopers standing outside.
I hid in the bathroom as he walked in. His first words were "HOLY S**T" he was surprised all right.
After he looked a bit around and saw all the items he said he was blown away and started to tear a bit as he got a call from Tara who called al the way from Australia to be a part of it. She was a big help keeping him off the trail of what was going on last few weeks for him.
Then his friend Ryan Daval said "Someone else wants to say hi" and I walked out. He looked at me and said "You son of a bitch" with a huge smile on his face.
I then told him that the 501st, and others had pulled together and got all these items donated for him to help him get back on his feet the said "Do you remember that donation you got last week?" he said yes, then I handed him the big presentation check made out to the Rose family in the amount of $6932.00 ! His eyes opened wide and again said "HOLY S**T !" Then his daughter Savannah tried to walk off with the check.
I also gave him a print out as well as a CD with a list od what everyone donated, their names and email addresses so he will be able to thank everyone.
Donations were sent from WORLDWIDE. From all over the U.S., Mexico, Canada, Germany, Italy, England, Monaco, Costa Rica, Australia, Singapore, Japan, Norway, just to name a few, From 501st, Jedi Assembly, Rebel Legion, Atlanta science fiction society, Fan Force, 118's Groupies, Federation Toys, Mount Prospect fire department, a couple of my co-workers, family, friends, even from "Heart of an Empire" folks Natalie and Jay. The Story about what happened to Scott was posted on several message boards, as well as Sandtroopers.com, yackface.com, and my site.
He said thanks to me for all I did, to which I pointed out this wasn't just me, this was EVERYBODY who did this.
We then decided that since we were there and had video going, we would sing HAPPY BIRTHDAY to Albin Johnson, founder of the 501st. Albin wanted to join us for this but was not able to attend.
After words we all went to a local restaurant called Bahama Breeze for lunch, where I stole everyone pics and burned CDs for everyone. Was sat, talked, ate and had a good time.
Scott said he figured something was up when ____ asked for the house key, and Amy insisted they go out, but he wasn't sure what was up. He did say he had NO idea that we were going to surprise him not that I was going to be there. I had told him days earlier that I had to work for 12 days strait to help keep him off guard.
Then we all left to head home. Scott, Ryan, Jim and I went by Scott's old home to look at the damage. WOW. Pictures do not do justice to the amount of damage to the home. On what was left of a entertainment center was a black blob. That blob was at one time a huge flat screen TV. You couldn't tell it was anything, His burned out car was still in garage, and the remains of his daughter's laptop were still visible in her bedroom. Almost the entire roof and back end of house are completely missing.
We then headed back to Scotts house where we relaxed a bit, went through some of the stuff and watches Savannah dig through the toys while listening to her ask Scott if they could go to the mall to spend the money.

At about 8pm Jim and I left to head back to my mothers home where we were staying so we could get some sleep to before the 13 hour drive back to Chicagoland the following morning.

I want to give a HUGE PERSONAL thank you to each and every single one of you who helped, Weather it be donations, a kind word, showing up in armor, helping me organize this or putting up with me. YOU are all who make the 501st what it is and who helped make this a PROUD day for us, and more importantly turned a tragic event into a new beginning for a fellow trooper and his kids.
I knew when I posted about what happened to Scott people would step up. I NEVER thought that the response would be as large as it turned out to be. There are STILL items coming in as we speak.

I wish I could hug and thank each one of you personally for all you have done. It means a lot to Scott and his kids, but also to me.
Oh and in an interesting side note, Scott has gotten a new job ! He now works for ... GET THIS ..... IMPERIAL MORTGAGE! LOL
Here are a few video clips ....
http://www.youtube.com/watch?v=OT6U3ZDKUr4
http://www.youtube.com/watch?v=MhJCUlOopW4&NR
http://video.google.com/videoplay?docid=-8434870438539905973
Here are Jimmy's Pics ... http://www.ga501st.com/wp-gallery2.php?g2_itemId=16833&g2_page=1
| | | | | |
| --- | --- | --- | --- | --- |
| | | | | |
| JR showing the stuff | 118 Showing the check to Ryan | Stiff JR Brought | Stuff 118 brought | Stuff in JRs truck |
| | | | | |
| | | | | |
| Hal his gal ad 118 | Ryan, Hal his gal ad 118 | Erin Hal & his gal | Jimmy, Ryan Erin & Hal | Anita arrives to open door |
| | | | | |
| | | | | |
| 118 and Hal | Jim, Hal & his gal and 118 | Boxes o stuff | The Armor | SMILE |
| | | | | |
| | | | | |
| Living room before | Setting up | Setting up | Setting up | Setting up |
| | | | | |
| | | | | |
| Setting up | Jed and his Mini mes | Alex and 118 | | |
| | | | | |
| | | | | |
| THE STUFF | THE STUFF | THE STUFF | THE STUFF | THE STUFF |
| | | | | |
| | | | | |
| THE STUFF | THE STUFF | THE STUFF | THE STUFF | |
| | | | | |
| | | | | |
| | | | | |
| | | | | |
| | | | | |
| HERE HE COMES! | Scott & Kids arrive | Scott & Kids arrive | Scott & Kids arrive | Scott & Kids arrive |
| | | | | |
| | | | | |
| Scott & Kids arrive | Scott & Kids arrive | Scott & Kids arrive | Scott & Kids arrive | Scott & Kids arrive |
| | | | | |
| | | | | |
| Scott & Kids arrive | Scott & Kids arrive | Scott & Kids arrive | Scott & Kids arrive | Scott talks to Tara |
| | | | | |
| | | | | |
| Scott talks to Tara | Erin Videos | JR, Jim and Anita video | Scott talks to Tara | YOU SOB ! |
| | | | | |
| | | | | |
| | | | | |
| | | | | |
| | | | | |
| | | | | |
| | | | | |
| | | | | |
| | | Savannah | | |
| | | | | |
| | | | | |
| Singing HAPPY BIRTHDAY to Albin on video | Brandon | | | |
| | | | | |
| | | | | |
| Making photo CDs | | | | |
| | | | | |
| | | | | |
| | | | | |
| Savanna's Laptop | Scotts car | Looking in front door | | Back of house |
| | | | | |
| | | | | |
| Scott's computer | | Scotts burnt phone .. IT STILL WORKS! | The Check | As Seen on 501st.com |
| | | | | |
| | | | | |
| New phone and burnt one | | | | |
| | | | | |
| | | | | |
| | | | | |
| | | | | |
| | | | | |